It's obvious by now that literally every holiday from here on out this year is going to be made especially annoying due to the covid monster that's been lingering. With social-distancing and mask wearing still in effect, all the precautions definitely take the fun out of the Halloween season. Seriously. Halloween is all about getting shoulder-to-shoulder to total strangers, knocking on doors and asking for handfuls of candy, and a zillion other things that have nope written all over it by the covid monster.
I've already had to be creative in my efforts to show my large family a good time over the years, so thinking of a way to entertain my little monsters this year really didn't take too much thinking outside the box. Basically what I'm saying is I'm a pro at thinking of things to do for kids, so you have come to the right place to find some inspo on how to entertain your kids this year! This list provides you with an outline of activities and ideas that will keep your kids entertained without the worry of having them out and about during the pandemic. Let's get to partying!
Halloween Party
This post walks you through all the tricks, tips and inspo for the most epic Halloween party. It also has other ideas that don't involve anything in the public.
This year, we are going to have an epic Halloween party at my house and I'm going to decorate the heck out of my place, put some spooky music on, and have these activities lined out for my little spookers:
Musical chairs with bag of candy for prizes (see here for inspo)
Sensory boxes (spaghetti for worms, raisins for maggots, grapes for eyeballs, dried apricots for witches ears, etc. The options are limitless!)
Indoor trick-or-treat (we adults are in each bedroom and will hand out candy like regular trick-or-treating)
scary movie/dance party
These activities alone will fill up the evening and provide plenty of fun for your kids, no matter the age.
Make Dinner Spooky
Just this alone will get the kids so excited they'll hardly remember anything else. We're going to have pizza, but we are going to make it "spooky" by calling it pizza with blood sauce just to have fun with it and make them think they're eating something different. Once you get kids' imaginations going, the sky's the limit – especially on Halloween. You don't have to go crazy and spend a lot of money trying to make it special. Kids will do this on their own with a little encouragement to paint their own picture. Keep that tip in mind! We're also having some sherbet punch (green, of course), veggie sticks, and – you guessed it – tons of candy! It's a simple menu but, like I said, the kids will make it fun with a little make-believe.
In the past I've made toxic mac and cheese , green "slime" punch, and green spaghetti and "eyeballs" (pictured). Pinterest has a ton of Halloween-themed dinner ideas that won't break the bank or be too complicated and it is my go-to when I need inspiration for the kids.
Invest in a Projector
Projectors are all over the place, and for good reason. They've made outdoor gatherings more fun by bringing an intimate indoor experience outside. You can even use the projector inside and it transforms your movie experience all the more. Whether indoors our outdoors, setting up a picnic blanket with all the snuggly and snacky things and watching your favorite Halloween movie on the projector screen will be a great way to switch things up. Find a good projector set here.
As for movies, I think we all have a good idea by now what kid-friendly movies are out there with services like Netflix and Pinterest. However, if you're looking for some movies off the beaten path, look here. Some of these aren't for kids, but all of them are sure to give you your Halloween movie fix!
Story Time
Last Halloween we had the kids write their own spooky stories in their own little notebooks we got at the dollar spot at Target and they all took turns reading it and they had an absolute blast. It was so cute listening to their imaginations go wild in their stories. A lot of the kids just scribbled and colored in their story books, but when it was time to read them aloud, it was like they wrote a novel. It was super cute! Find some cute notebooks here.
This year we're going to switch things up by dimming the lights, gathering in a circle, and passing a flashlight around so we can each scare the pants off one another. I know the kids are going to love this and I'm excited to hear what they come up with!
Give Yourself Grace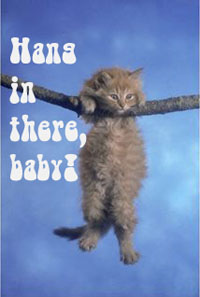 I'm going to give it to you straight: 2020 is for the birds. If I've learned anything through all this, it's to give yourself grace and embrace the chaos of things not going as planned. I'm getting so much better at enjoying the moment for what it is and not for what I wanted it to be or what I thought it could or should be. Especially with kids, you have to have that mindset. And especially trying to make things fun for kids during a pandemic, you have to have that mindset. It not only helps you tremendously, but it teaches your kids to make the best out of any situation, and that's a life skill that they need to learn – you know, just in case 2020 happens again. I hope I don't give you a nightmare tonight after saying that!
Happy Halloween!
You Might Also Like:
Easy Halloween Recipes to Die For
Five Family-Friendly Ideas for the Halloween Season
Your New Favorite Halloween Movie List
Halloween with Little Monsters: Entertaining your Brood on a Budget