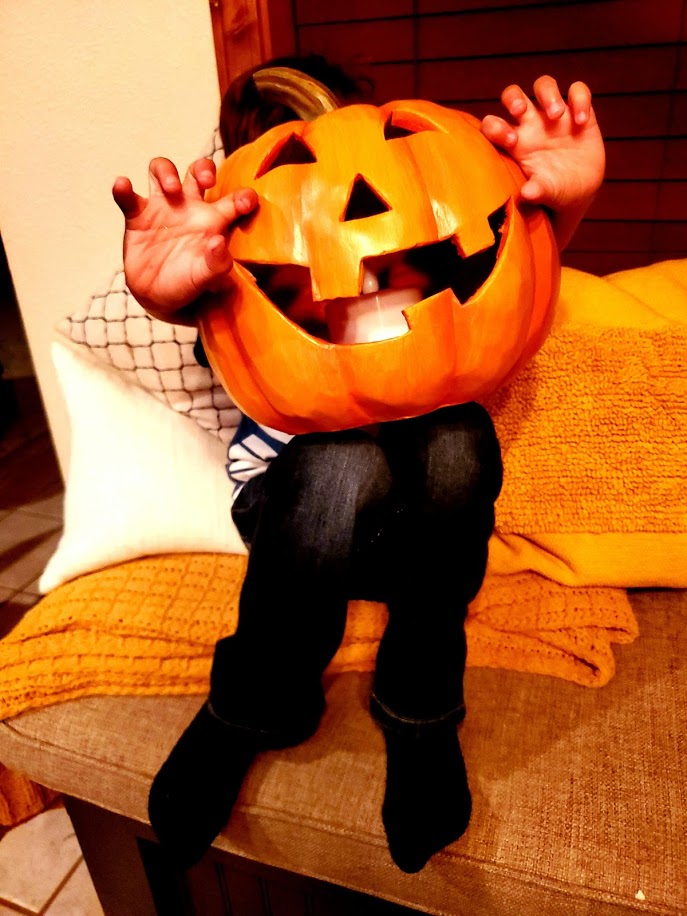 You've heard it several times, I'm sure, that holidays are so much more fun with kids. Well I'm gonna tell you one more time because IT'S SO MUCH MORE FUN WITH KIDS! Once September hits, you pound the pavement and rack your brain searching for fun stuff to do with your babies during the holiday season. There's just something about Halloween that my kids are obsessed with. It was never my favorite holiday, personally (please stay subscribed to my blog after reading that!), but having kids has implanted in me a new-found obsession with this time of year. I love decorating my house with my kids, and I especially love planning fun things for them to do leading up to Halloween night. Check out this post if you're looking for some inspiration on how to have fun as a family this Halloween!
As the years have passed, I've learned one thing that I must share with any and everyone: Think smarter, not harder, when it comes to doing stuff for your kids. There have been years when I've really planned my butt off on parties and pumpkin carving and apple-bobbing, and all it turned out to be was just expensive, clustery, and – honestly – too much for the kids to really enjoy and appreciate. Between nieces and nephews and my own kiddos, there are nine all together ranging in age from 2 to 8. When they're late elementary/middle school age I'll really break out the big guns and throw Halloween parties and the like, but until then I'll settle for these Halloween goodie bags. They turned out to be a total hit with my brood and it was stress-free, on the cheap, and fun to put together.
The cast of spooky characters include: Target dollar spot gift bags (or any small gift bags of your choice), Target dollar spot Halloween toys (sticker boxes), Walmart Halloween toys (vampire fangs, crazy eye glasses, spider rings, pack of glow bracelets), Scary mouth suckers from Walmart (kind of like ring pops but with a funny mouth), and Walmart bag of candy (the cheapest one I could find, because not a lot of candy will go in there, anyway).
Arrange it all in your bags and hand them out to your little ones when the time is right! I think everything cost about $40 total. For nine kids, that comes out to about to a little over 4 dollars per kid! Consumerism: 0 Auntie: 1
You Might Also Like:
Easy Halloween Recipes to Die For
Five Family-Friendly Ideas for the Halloween Season
Your New Favorite Halloween Movie List
Halloween with Little Monsters: Entertaining your Brood on a Budget